I cannot not create.
I see and feel the beauty in nature.
I recognize the perfection in the imperfect.
I am totally in love with people, all of us flawed, struggling and striving to be all we came here to be.
My wish is that through my paintings and Oracle Cards you find a calm moment, connect with the energy of pure love and start to trust your own instincts and hear your soul's voice whispering to you....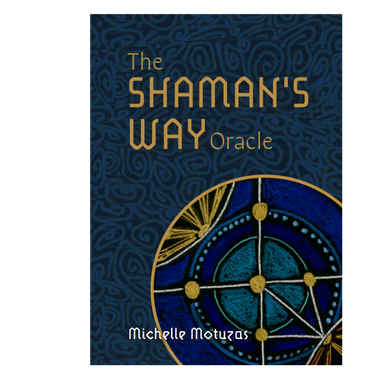 The Shamans Way Oracle
Once you have identified and worked on your healing, what is next?
That answer is given as you walk the shaman's way and shift focus toward greater spiritual healing and growth with this powerful 44-card oracle.
The deck acts as a tool to receive messages directly from your higher self that will assist and empower you to uplift, heal, and sustain along your journey toward ascension. Each beautifully conceived image is designed to provoke deep psychological insights through the use of universal symbols and help move beyond the healing of old wounds toward embracing new experiences and stepping outside comfort zone.